Florida Law Advisers, P.A.
Tampa Personal Injury Attorney
If you've suffered a personal injury and are looking for the most aggressive attorneys in the Tampa area, you've come to the right place.
A personal injury because of someone else's negligence can change your life in a matter of seconds. One moment, you're going about your day, and then, moments later, you could be dealing with immeasurable pain and suffering.
When you add to this the stress of medical bills, ongoing treatment, reduced hours at work, a reduced income, or even the prospect of not being able to continue working, you can find yourself in a life-changing position very quickly.
In a situation like this, you need an experienced Tampa personal injury lawyer on your side. At Florida Law Advisers P.A., we have decades of experience helping our clients find quick solutions to these problems – with no upfront costs.
The expertise of our legal team covers all aspects of Florida personal injury law. We'll do everything in our power to fight for justice and financial compensation – so you can focus on your recovery.
Why Choose The Personal Injury Lawyers at Florida Law Advisers P.A.?
When you meet a personal injury attorney in Tampa, you'll need to ask some questions to make sure they're the right firm for you. Of course, these questions will be unique to you – but these topics will help to guide you toward an attorney that will provide exceptional service:
Local Knowledge
You'll be speaking to an attorney that's a member of the Florida Bar – but do they truly understand you, your circumstances, your culture, and your life? We're local attorneys with outstanding local knowledge – this helps us ensure we get the best possible results and provide the best possible service for all our clients.
We're Always Available
What happens when you pick up the phone to speak to an attorney? Are they always busy? Can they remember your case and give you an update? At Florida Law Advisers, we can – and we'll always make time to discuss your case and the steps we're taking.
Give Yourself Time To Rest
We firmly believe that an essential part of our role is taking as much off your plate as possible. After an accident, you don't need constant interviews, hassle from insurance companies, and paperwork to review – you need time to rest and recover. We are laser-focused on your financial recovery so you can focus on getting better.
What Sets Us Apart?
We're not the kind of Tampa personal injury lawyers interested in taking on countless cases only to give a fraction of our time to each client. Instead, we make sure to handle a more modest number of cases to the very highest standard. By doing so, we find that almost all of our business comes from word-of-mouth referrals from previous clients – keen to recommend our award-winning services to people they care about.
Please don't hesitate to call, email, chat or complete our form to ask us questions. We're here to help, whatever you're facing.
What does 'No Win, No Fee' Really Mean?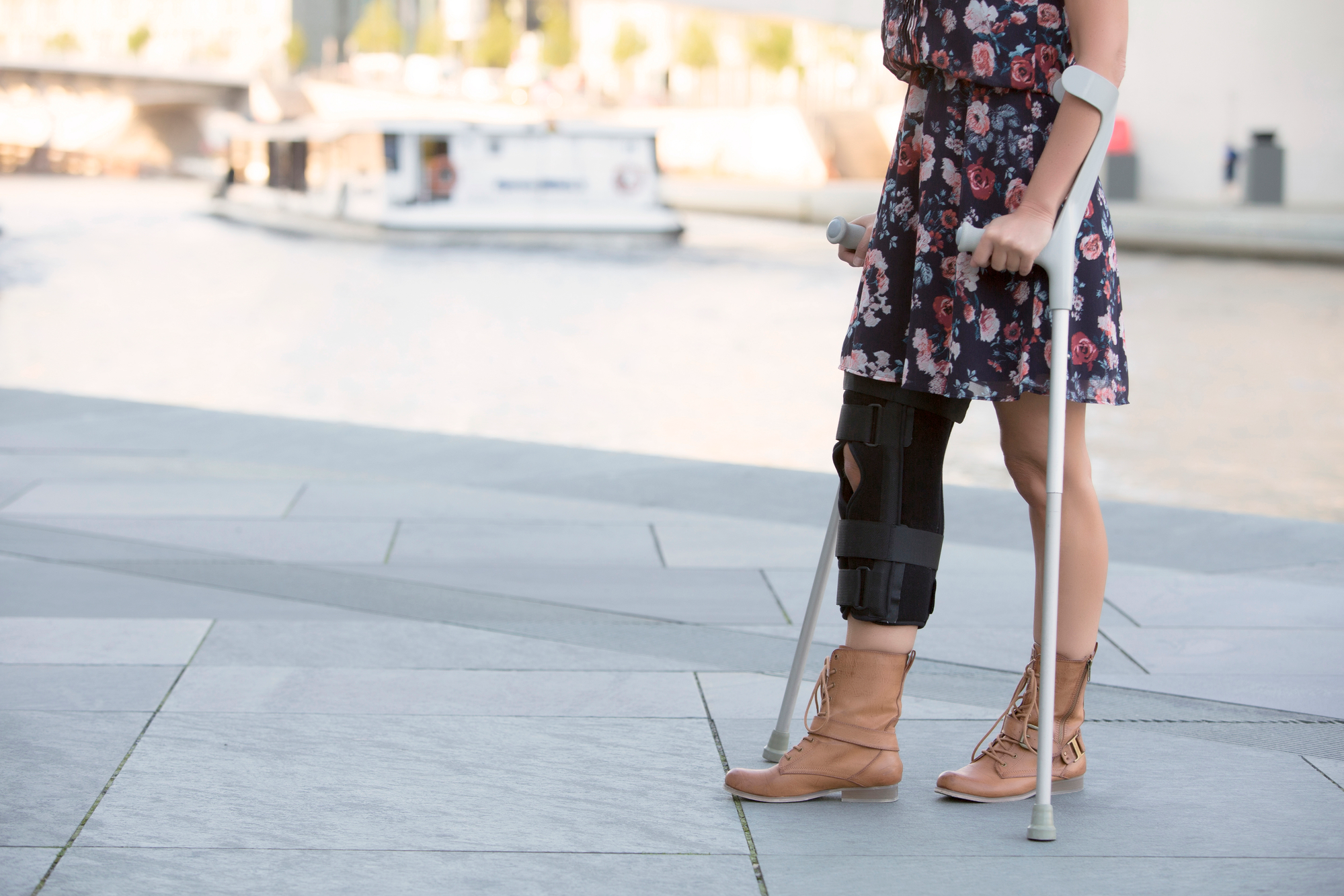 At Florida Law Advisers, our personal injury lawyers work on a 'no win, no fee' basis. It's a term you'll see mentioned with other law firms, too – so it's worth understanding exactly what it means to you.
Simply put, 'no win, no fee' means we shoulder the risk – so you don't have to. After an accident, it can feel like your life has been turned upside down, so paying for legal representation without being sure of your outcome can feel like adding more uncertainty to the rollercoaster you've been forced to ride.
We don't take any upfront fees. In fact, we don't recover a cent for our team's hard work unless you win your case. Rather than agreeing on an hourly rate, we'll talk to you about a pre-agreed-upon percentage of your award.
All personal injury lawyers should work with your best interests at heart – but working with a reputable 'no win, no fee' firm guarantees that your legal team will roll up their sleeves and fight especially hard to ensure you get the justice you deserve.
There's absolutely no risk involved with talking to us about your case – and it will help you decide if we're the kind of team you'd like on your side.
It's Important That An Experienced Personal Injury Lawyer Handle Insurance Company Calls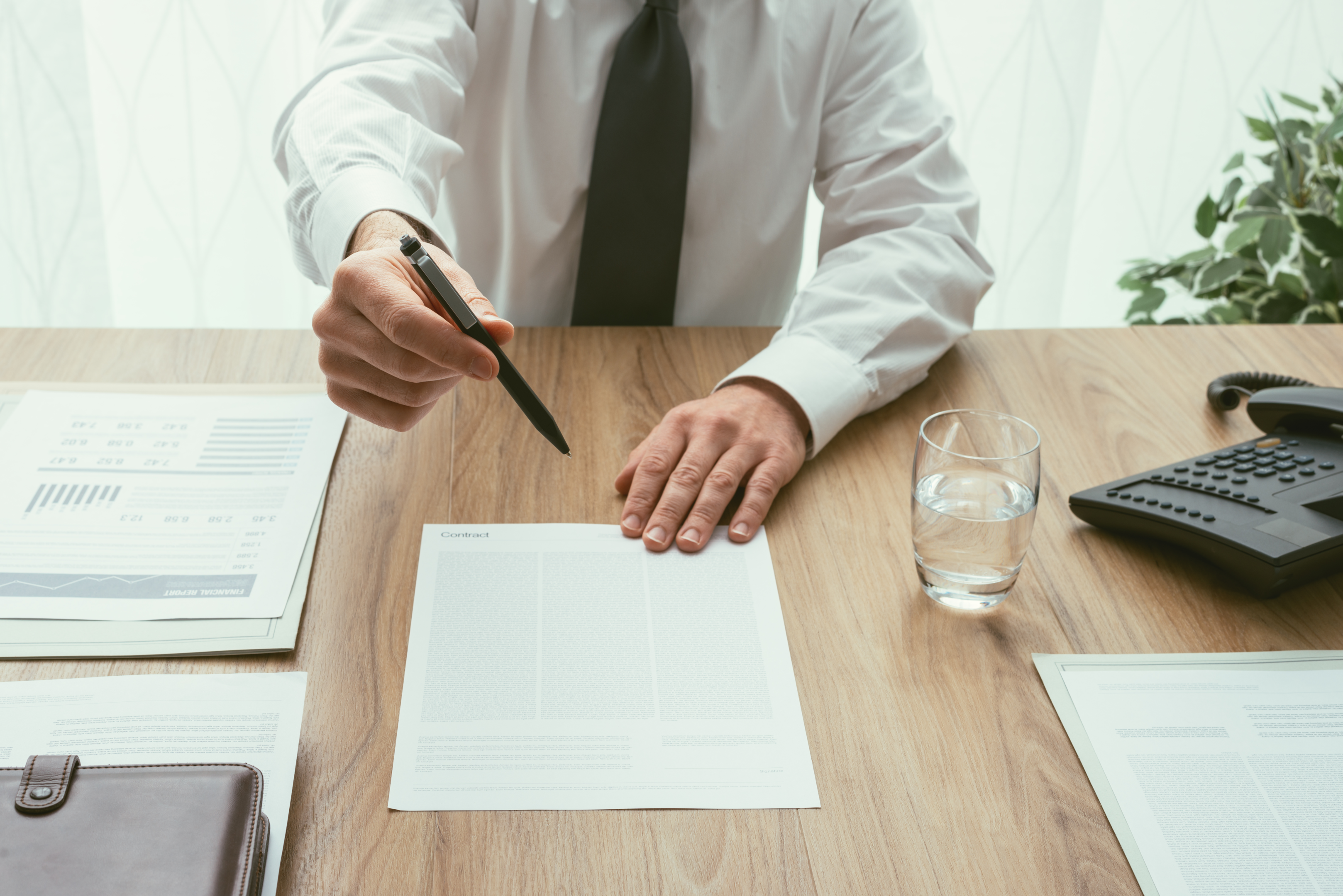 You may find that you're contacted by an insurance company soon after your accident. When they call, they'll be courteous, helpful, and often keen to come to a financial settlement as quickly as possible. This is the exact reason why you shouldn't speak to them.
It's essential that you understand how insurance companies operate when they're dealing with personal injuries. They are not there to serve you. Instead, it's their job to handle 'loss adjustment'. Plainly speaking, this means it's their job to reduce the amount of money that they have to pay out toward damages.
If an insurance company contacts you, you should respectfully explain that a Tampa personal injury attorney will contact them on your behalf and that all communication will be done through your law firm. Don't be drawn into a conversation – it will not benefit your case and could result in significantly reduced damages or your case being worthless.
Our team of Tampa personal injury attorneys understands exactly how to handle insurance companies. We understand what your case is worth – and we understand exactly how to make sure insurance companies meet us there.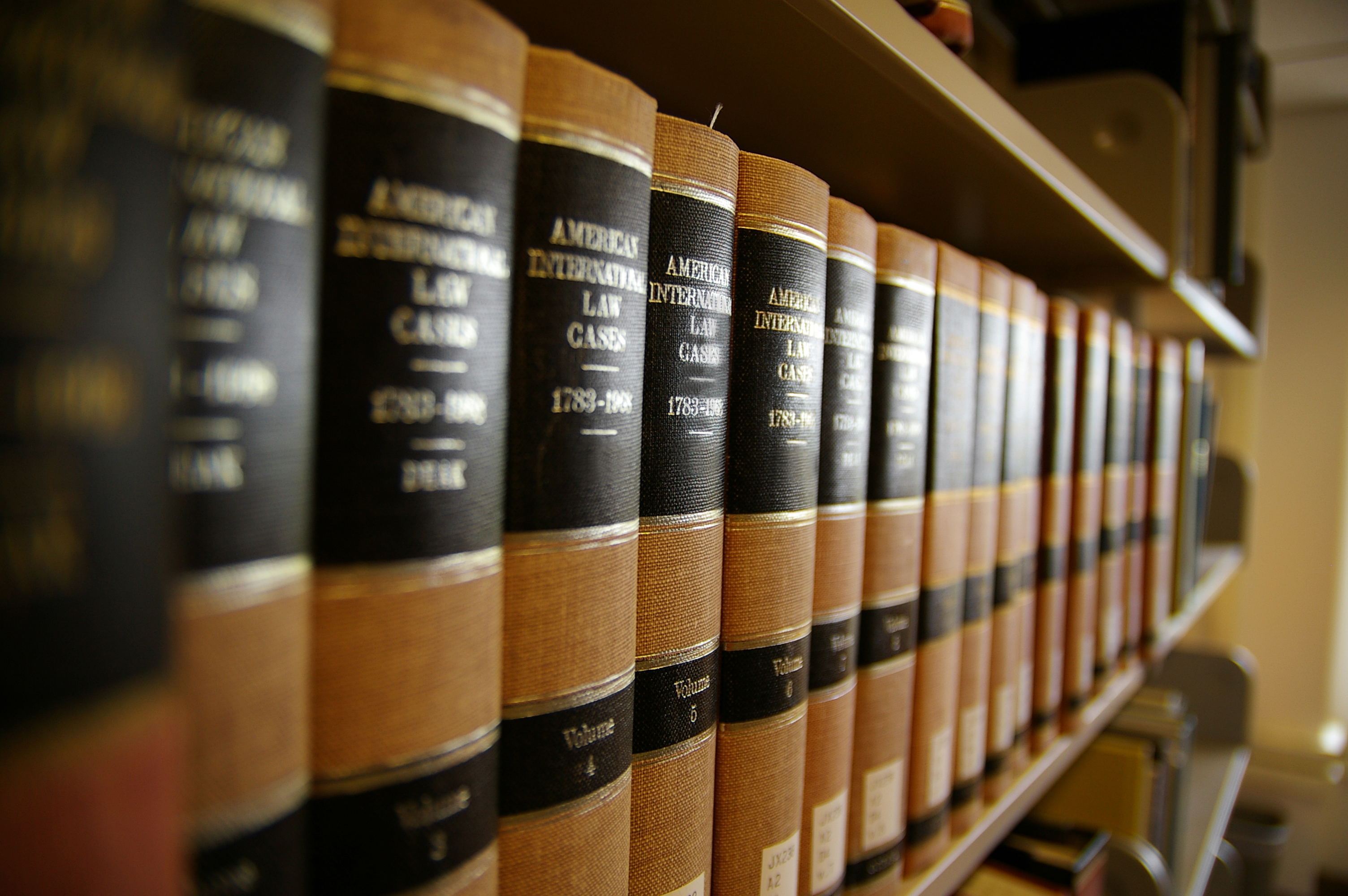 What's Involved In A Tampa Personal Injury Claim?
Most personal injury lawsuits involve negligence from a person or company that should have kept you safe. The team at our Tampa law office will investigate the circumstances of your accident to understand what happened, why it happened, and who is responsible. This investigation will explore four key elements: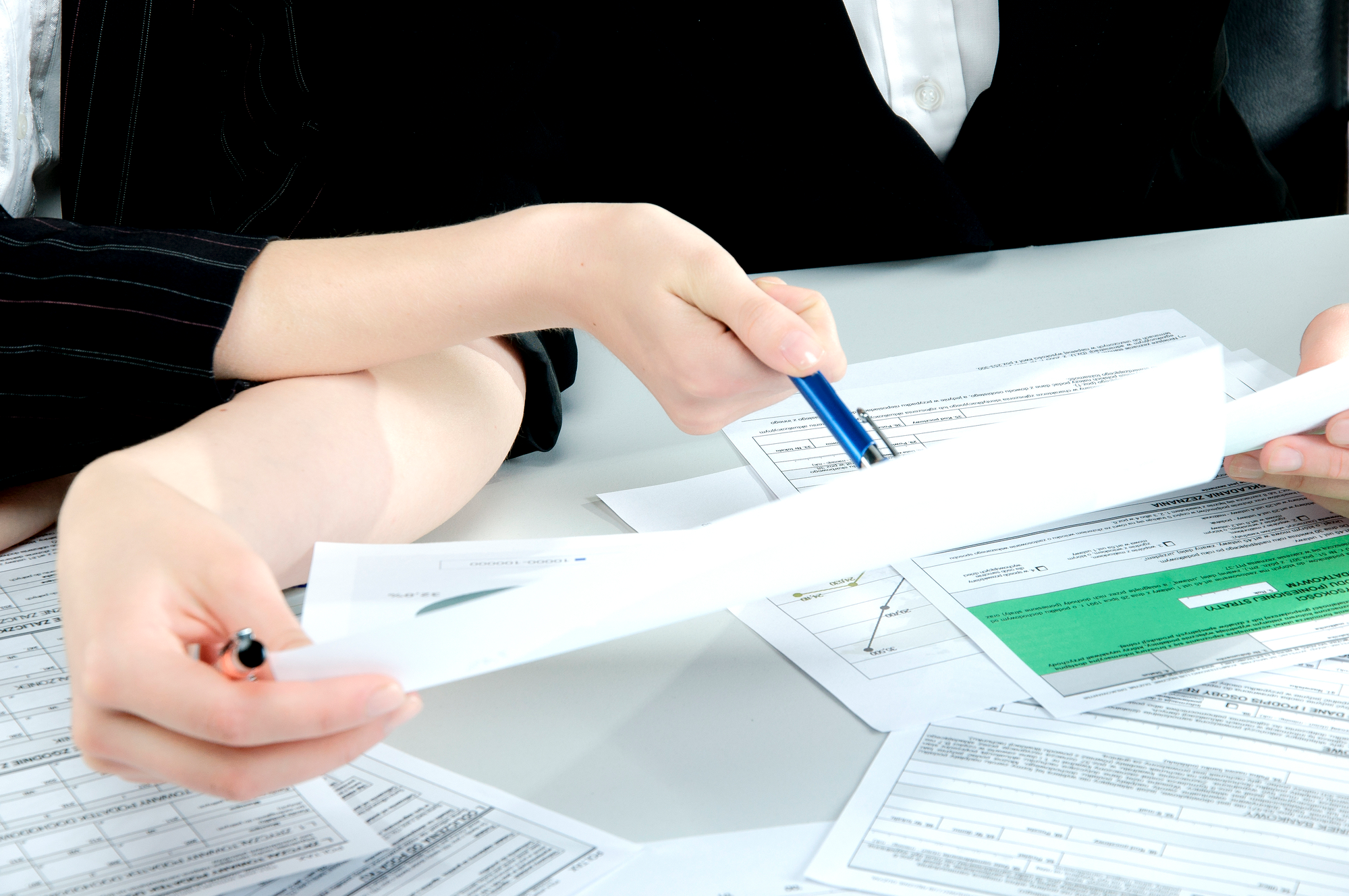 Was There a Duty of Care?
We begin by looking for a 'duty of care'. This is the idea that businesses and people should act responsibly to avoid harm coming to other people.
An example of a duty of care could include staff following documented best practices if you're being cared for by them in a hospital or a care home. Another example could be the manufacturer making sure their product cannot accidentally harm you.
While some examples of how a duty of care should be exercised might seem obvious – other cases could require a highly detailed understanding of premises liability law or specific medical malpractice safeguards. Whatever your injury, this is a complex area of law that will form the basis for your claim.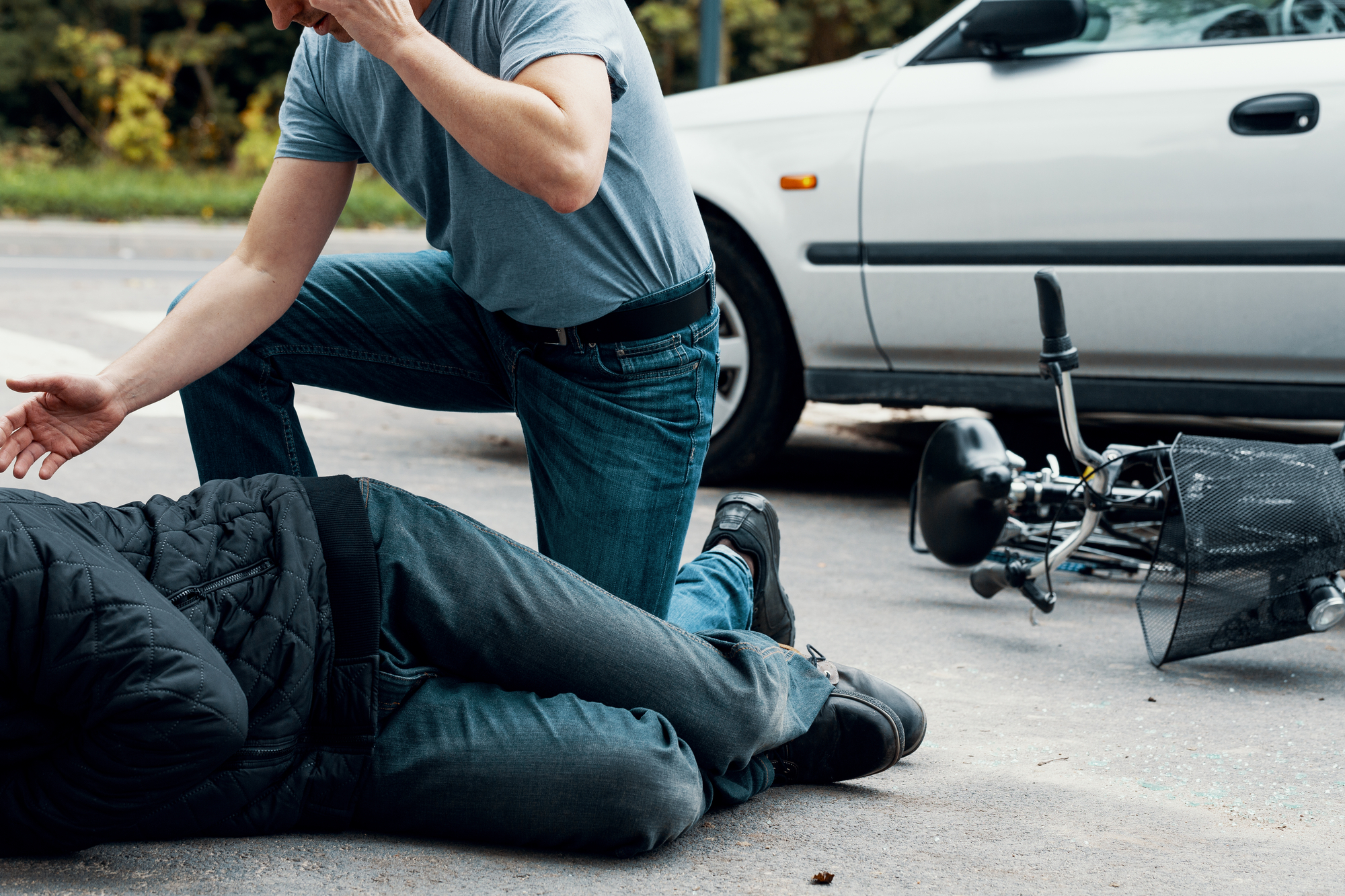 How Was That Duty Breached?
After establishing who should be exercising a duty of care over you, we would look at how they failed.
Perhaps understandably, a duty of care can only go so far – so we will consider the case the same way a jury would. This involves asking whether the defendant acted in a "reasonable" manner.
This can involve looking at precedents set by other personal injury cases – as well as consulting with health and safety experts to understand how risks can and should be avoided.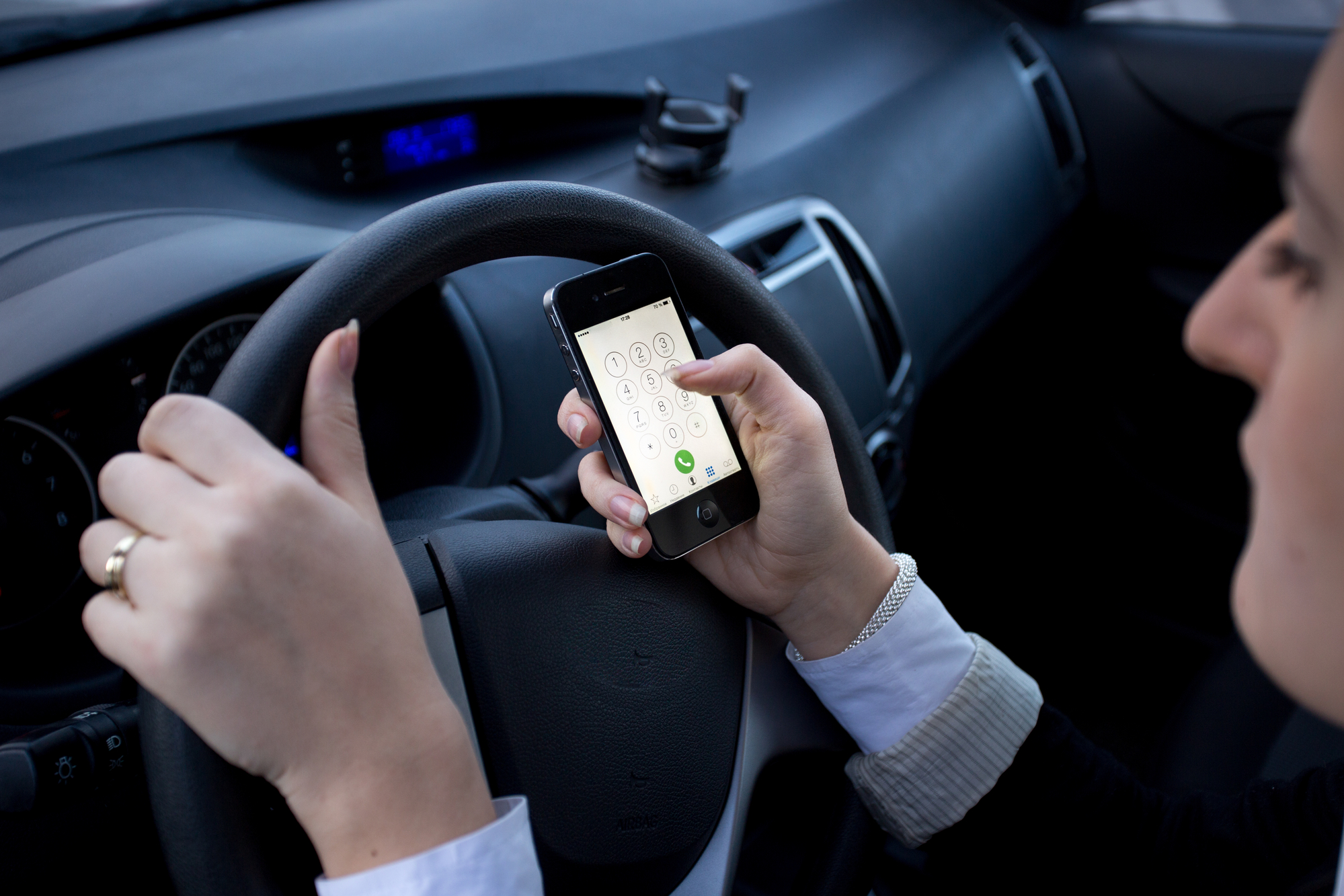 Causation
The third element of establishing a negligence case is to prove that the action or inaction of the person or business led to your injuries.
Would you have become injured if the defendant had acted more responsibly or with more common sense? Again, this is a question a jury could be asked to consider – so we strive to ensure we have a conclusive answer.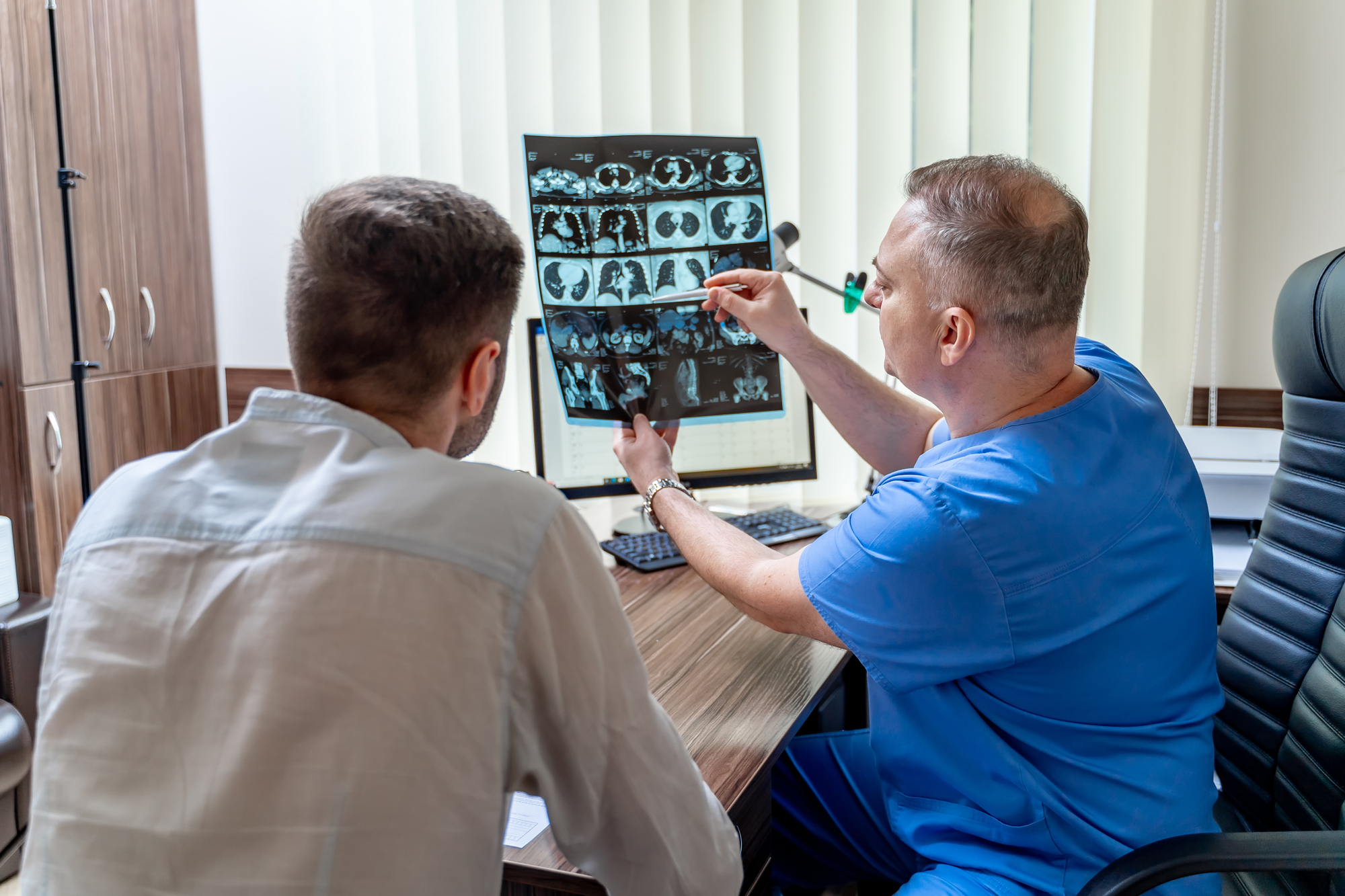 What Damages Have Resulted From Your Accident?
The word 'damages' is used to describe the consequences the incident has had on your life. Without damages, there is no case – so we will help you to look carefully at how life has changed since your accident or injury.
For some people, there are easily documented damages – such as medical bills, pay stubs that show time without work, and receipts for costs related to your accident or recovery. Damages are not always financial, though – non-economic damages may include the pain and suffering you've been forced to experience or the impact on your mental well-being.
Let Us Help Figure Out Whether You Have A Claim
The word 'damages' is used to describe the consequences the incident has had on your life. Without damages, there is no case – so we will help you to look carefully at how life has changed since your accident or injury.
For some people, there are easily documented damages – such as medical bills, pay stubs that show time without work, and receipts for costs related to your accident or recovery. Damages are not always financial, though – non-economic damages may include the pain and suffering you've been forced to experience or the impact on your mental well-being.
Tampa Personal Injury Lawyers: FAQs
Having questions about the personal injury claim process and working with personal injury lawyers is normal. We've covered some of the most common questions here – but you shouldn't hesitate to contact us if you need any additional answers.
What is my personal injury claim worth?
No two accidents are ever exactly the same, nor are two different people's lives or the impact of an accident. As such, giving even a ballpark figure is difficult without first carrying out a free case evaluation. There's absolutely no obligation to use Florida Law Advisers if you meet with us – but it gives us an opportunity to talk about your case and some possible figures you could expect.
What damages are available?
Your damages will be unique to you and your circumstances. However, we'll often explore similar areas to get a feel for where you've been impacted. These areas will include:
Medical bills
Lost wages
Reduced future earnings
Pain and suffering
Property damage
On-going care and treatment
Can I get compensation if I'm being blamed?
Firstly, you should never accept blame for any accident. We will help you understand who is truly at fault for an accident.
Secondly, Florida personal injury law operates on a "pure competitive fault" basis – which means both the plaintiff and the defendant can be found to be partly responsible for an accident. If this is the case, you can still receive damages – but the amount received will depend on how much of the blame falls on you.
What is Florida's statute of limitations?
Here in Florida, you usually have four years from the date of the injury to pursue a personal injury lawsuit. In some cases, this is reduced to two or three years, especially if filing a claim against a government department. However long you have, we strongly recommend against any delay – not only because time moves quickly, but also because it can be more difficult to properly investigate a case and get a positive outcome as time passes.
These are just a handful of the questions we're asked when we meet with potential clients. We're always happy to answer all questions – feel free to book a free consultation where we'll explain everything you wish to know.
Why Our Accolades Matter
Take a look at any law firm's website, and you'll almost certainly see badges, banners, and awards displayed. We're proud to display our many accolades too. The question is, what do these achievements mean to you?
Quite simply, the awards and accreditations on display here at Florida Law Advisors, P.A. mean 'you don't have to take our word for it'. We strive to be the best, and the badges you see mean independent organizations have recognized our successes and hard work.
Although awards from legal organizations and bodies are cause for celebration, the recognition we're most proud of always comes from the real people we've represented. Sometimes, that means reviews on social media platforms or consumer review websites. Other times, it'll come in the way of thank you cards delivered to our offices. We're confident that wherever you look, you'll find word-of-mouth recommendations from people whose lives are on a different path because of the hard work of our entire team.
Ultimately, your own experience is more important than any award or review – so why not contact us today and listen to the kind of expertise and passion we'll commit to your personal injury case?
Your Personal Injury Case Is Important
We often speak to accident victims who feel unsure about taking personal injury lawsuits forward. This is especially true when their case could involve another Florida resident, a medical professional, or a local company.
While we understand why people hesitate, our years of experience tell us that you should always take your case forward – and you may be saving someone else from pain and suffering in the future by doing so.
People and businesses don't learn from legal 'near misses' – they learn when they're held to account for their actions.
By pursuing a Tampa personal injury claim, you're making sure the law works to protect you and other people who could be put in danger. Even if you have the financial means to carry on, the next person who's injured may not.
We're proud to make sure Tampa injury victims get the justice and financial support they need in difficult times – but we're also immensely proud to say that we play a part in making Florida a safer place for everyone who lives here.
What Does A Free Consultation Involve?
We know that the idea of sitting down with a personal injury attorney in Tampa can sometimes feel intimidating – especially if you haven't had to deal with attorneys very often. At Florida Legal Advisers, we do everything we can to put you at ease and make you feel welcome.
That starts by listening to you when you have a free consultation. We're not here to watch the clock or hurry you along – we're here to have an informal chat about what you've been through, what led to your injury, and what the impact has been on your life. By understanding you and your unique circumstances, we can ensure we're seeking the damages you need to make life as comfortable as possible.
A free consultation also gives you a chance to decide whether we're the kind of team you'd like to have on your side. We make sure the care and attention you get when you first meet us is an accurate representation of how we'll support you and communicate with you from beginning to end.
What Cases Do Our Personal Injury Attorneys Handle?
While the following areas cover some of the cases we handle, Florida personal injury law spans a vast range of accidents and injuries. With years of experience at the highest level, you will not find many cases that our personal injury attorneys shy away from. Talk to us today about how we can support you.
Car Accident
Vehicles have never been safer than they are today – however, there's no getting around the fact that there are roughly 400,000 accidents on the roads in Florida every year. A motor vehicle accident is rarely a clear-cut case, as several factors can often contribute to the collision.
A personal injury lawyer will quickly get to the bottom of a car accident case and seek to recover compensation on your behalf, regardless of who is to blame.
Workers Compensation
Although many Florida employers have worker's compensation programs in place, these are generally run by insurance companies. These insurers are also businesses that want to minimize their losses.
The right legal representation will help you cut through any resistance you might have getting the kind of compensation you deserve for workplace accidents.
Cycling or Bike Accident
Today more than ever, we're encouraged to take environmentally-friendly transport options. However, on a bike, you're one of the most vulnerable road users – which often means catastrophic injuries if you're involved in an accident.
Our team of personal injury attorneys will cut through any prejudice that cyclists come up against in the legal system. We'll strive to recover damages for personal injuries resulting from other road users' negligence or ignorance.
Maritime And Boating Injuries
With 1,350 miles of beautiful Florida coastline, water is a part of many Floridians' daily lives. In fact, residents of Florida own more boating vessels than any other state – with over one million boats registered.
Naturally, this makes maritime and boating-related personal injury claims more common here – so it pays to have personal injury lawyers that understand the local laws and the local cultures that surround the use of the water.
Burns
When people think of burns, they tend to think of fires – but burns are a danger far more common than residential fires. Incorrectly stored chemicals, catering business accidents, and incorrect guidelines around handling hazardous substances can all lead to life-changing injuries.
We have represented countless injured clients who have experienced burn-type injuries and the lengthy recoveries involved.
Construction Accidents
According to the Bureau of Labor Statistics, recent years have seen as many as 275 -325 workplace deaths per year on construction sites. Development in Florida is a constant – and when competitive costs are crucial to winning business, it's not uncommon to find that corners have been cut.
Our Tampa personal injury lawyers understand construction laws and the intricate health and safety rules that should be in place to protect construction workers.
Medical Malpractice
When we visit the emergency room or go for routine check-ups, we put enormous trust in a person's training, judgment, and expertise. Most of the time, this trust is well-placed, but occasionally, even medical professionals make errors and oversights. If they do, the consequences can be hugely damaging and potentially life-changing.
Our personal injury lawyers are skilled at getting to the bottom of complex medical malpractice cases and ensuring you get the justice you deserve if you've been the victim of such a mistake or error in judgment.
DUI Accidents
In Florida, driving with a BAC (blood alcohol count) at or above 0.08% is illegal. Despite this and campaigns to combat driving under the influence, the latest CDC figures show over 7,500 deaths locally due to intoxicated driving over a ten-year period.
Despite the obvious causes of these accidents, seeking damages from DUI-related accidents isn't always clear-cut – but the right personal injury lawyers will fight to get you the financial compensation you deserve.
Mesothelioma and Asbestos Injuries
For years, complacency or wilful ignorance about the dangers of the substance has led to around 39,000 American lives being lost to asbestos-related diseases and illnesses every year. Despite changes in the way asbestos is used, conditions like Mesothelioma, ovarian cancer, laryngeal cancer, and Asbestosis continue tragically taking the lives of hard-working Americans.
The right Tampa personal injury lawyers can help you access the compensation funds set up by some of the companies involved in the asbestos business – or fight for compensation from firms yet to take these steps.
Premises Liability
The owners or managers of both residential and commercial premises have a duty of care to make sure you're safe on their premises. Often, this duty of care is overlooked, or your safety is taken for granted. This can lead to complicated legal fights, with both sides convinced that the other is to blame.
The right personal injury law firm will help you understand whether or not you have a case – and, if so, will help ensure you receive fair compensation for your injuries. Your case could also ensure that people are protected from hazards or careless attitudes in the future.
Nursing Home Abuse
People who use nursing homes are often highly vulnerable. While the overwhelming majority of care workers are there to ensure a person's dignity and safety are protected in their senior years, some do not meet the standards they should.
The health conditions that older people experience can often make personal injury claims involving nursing home abuse difficult to investigate – but our experienced Tampa personal injury attorneys have the skills to ensure the truth cannot be hidden.
Motorcycle Accidents
Like cyclists, motorcyclists' size and maneuverability often make them unknown to other road users – who repeatedly fail to spot them, fail to understand where they're going, or cannot judge the speed they're moving at. Tragically, this means the number of annual motorcycle fatalities doubled in the last 20 years – with Florida ranking fourth highest out of all U.S. states for motorbike accident deaths.
Despite this, law enforcement, insurance companies, and the public still display prejudice towards motorbike riders when it comes to the law. Our injury lawyers in Tampa will cut through this to ensure you get fair compensation for yourself or a lost loved one.
Slips and Falls
Slips and falls might sound like minor issues – but the injuries that result from these kinds of accidents can be just as bad as motor vehicle accidents or an incident on a construction site. To make matters worse, 21.3% of Florida's population is over the age of 65 – an age category that increases the severity of injuries that come from fall accidents.
Regardless of your age, the injury lawyers here at Florida Law Advisers, P.A. will investigate the causes of your case and focus on your financial recovery. So you can spend however long is needed to get back on your feet and back to full health.
Truck Accidents
The weight and size of commercial goods vehicles means truck drivers and people involved with the trucking business can be exposed to enormous machinery, high speeds, and colossal forces. Even with strong labor unions in the trucking industry, it pays to make sure you have the very best legal representation on your side.
Our injury lawyers in Tampa, FL, understand the unique working environment and working culture that often goes hand-in-hand with trucking – and we're here to ensure you're protected from insurance companies and employers who might encourage corner-cutting.
Wrongful Death Cases
Tragically, our personal injury lawyers often represent people who have lost loved ones in an unexpected accident. Not only does this represent an incredibly traumatic time for a family – but it also often means that your whole financial situation is jeopardized.
You can rest assured knowing that no matter how aggressively we pursue a wrongful death case, you'll never experience anything but the utmost care, compassion, and empathy from everyone on our team. We'll do everything in our power to seek justice for your loved one and ensure your financial future is not in doubt.
Uber and Ride-Share Accidents and Incidents
In recent years, Uber and other ride-share companies have revolutionized transport. However, alongside this added convenience has come a host of issues – including accidents involving Uber drivers, severe injury to passengers in these ride-share vehicles, and even assaults by drivers.
With reasonably new laws and different types of coverage for Uber drivers, fighting insurance companies involves up-to-the-minute knowledge of legal precedents and cases in this area. At Florida Law Advisers, we have the knowledge, grit, and determination to face these massive companies and ensure you're fairly compensated if an Uber or other ride-share company is involved.
Product Liability
Most products are extensively tested with customer safety in mind – but that doesn't always mean a product goes to market completely free from faults.
Whether you're involved in a car accident, a construction accident, a slip and fall, or even medical malpractice cases – our lawyers will make sure all the products involved have not contributed to your injuries. If they have, we'll seek damages from the manufacturers and, as a result, help to make their products safer going forward.
Dog Bites
When it comes to dog bites and dog attacks, Florida operates "strict liability" laws – which means an owner can be prosecuted even if they were not previously aware of any aggressive behavior from the animal.
Moreover, injuries do not have to be proven to result from owner negligence. So if a dog of any size has attacked you, we'll push hard to make sure you're fairly compensated for what can be an awful experience and a very painful recovery.
Municipal Liability
Florida has specific areas of law that apply if you are injured on premises owned by a government agency. The process of bringing a lawsuit against a government department is different from a standard personal injury claim, and there is a limit to the amount of compensation you may be able to recover.
It is absolutely essential that you speak to an experienced personal injury law firm if you have been injured on government premises. Even a slight misstep can lead to a claim being dismissed. Rest assured, the Florida Law Advisers team have the procedural knowledge and experience to maximize what you stand to receive.